Our Board
The SCFD's Board of Directors is a diverse group of culture, business, and non-profit leaders from across the Denver metro area. The 11-member board includes one representative from each of the seven counties appointed by the board of county commissioners or city council that participate in the SCFD as well as four members appointed by Colorado's governor.
The board of directors reviews and oversees all funding distribution from the district.
Meetings, Minutes & Resolutions
Raymond H. Gonzales, Chair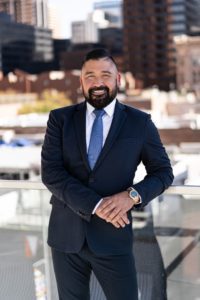 Governor's Appointee
Raymond H. Gonzales has over 25 years of leadership experience encompassing nearly every level of government administration. After starting his career with the U.S. Peace Corps, his roles spanned from serving as New Mexico's Deputy Cabinet Secretary under the leadership of Governor Bill Richardson to County Manager for Adams County, Colorado the 5th largest county, serving 515,000 residents, and one of the fastest growing counties in the country.
Although he found great success fortifying these agencies, his heart has always been in economic development. Following this passion, Raymond oversees the Metro Denver EDC in its work to unite nearly 70 cities, counties and economic development agencies across the nine-county Metro Denver region to promote economic prosperity and serve as the region's "business brand manager."
Raymond continuously strives for organizational improvement and his passion for workplace culture where he empowers employees and their personal impact, influence, and inspiration regardless of title or designation. Raymond continuously strives for the premier delivery of art and cultural opportunities to accentuate the culture of an ever-increasing innovative and inclusive region.
In addition to his challenging role leading Metro Denver EDC, Raymond serves as Executive Vice President of the Denver Metro Chamber, Vice President of the Mountain Plains region of the International City/County Managers Association Executive Board, and President of the Local Government Hispanic Network Board of Directors. He joined the SCFD board in January 2019. His second term expires May 2024.
Marcela de la Mar, Vice-Chair
Governor's Appointee
Marcela de la Mar is a widely praised and recognized leader in the community.  Marcela spent 23 years of her professional career dedicated to serving her community through her various leadership positions with the Office of the Consulate General of Mexico in Denver.  Those roles included:  Community Affairs, Cultural Affairs, Political Affairs and Education.
Throughout her time with the Consulate General's Office, Marcela doubled as the Executive Director of the Mexican Cultural Center (MCC). Marcela's main focus was to advance Mexican art and culture in Colorado.  Under Marcela's leadership, first as the Executive Director, then as the Chairperson of the Board of Directors, the MCC has been the number one entity primarily responsible for elevating Mexican culture in Colorado.  Marcela developed programming that has been instrumental in celebrating and maintaining the traditions and culture of Mexico.  She collaborated with many well-respected institutions to welcome the Mexican and Latino community of Colorado into their spaces such as:  The Denver Art Museum, History Colorado, Denver Museum of Nature and Science, History Colorado, Denver Center for the Performing Arts alongside the Colorado Symphony and many more. Under Marcela's leadership at the MCC, the Mexican traditions of Dia del Nino, Dia de Muertos and Latin Beats have continued to thrive in Colorado.  As a result of her work in the arts, in 2017, the MCC was recognized by the City & County of Denver with the Mayor's Award for Cultural Impact.
Marcela's impact in the community have garnered her recognition on both a local and international level, including:  2017 Telemundo Community Leader of the Year; 2011 Baseball Colorado Rockies Hispanic Leadership Award; 2018 National Football League (NFL) Hispanic Heritage Leadership Award, 2018 "Unsung Heroine" by Latinas First Foundation, 2018 Colorado Women's Chamber of Commerce "25 Most Powerful Women in Colorado", 2020 Bonfils-Stanton Foundation "Community Service in the Arts", 2022 Mexican Cultural Center Legacy Award, 2022 Girl Scouts of Colorado Women of Distinction, 2023 Monarch Award from the Butterfly Pavillion.
Marcela currently serves as a Mayoral Appointee and Chairwoman of the Board of Governors of the Denver Zoo, Gubernatorial Appointee, and Vice President of the Board of SCFD (Scientific and Cultural Facilities District), she also serves as the Chairwoman of the Mexican Cultural Center (MCC) and as a Board Member of the Biennial of the Americas.  Marcela formerly served as the Chairwoman of Colorado Hispanic Chamber of Commerce and Chairwoman of the Hispanic Chamber Foundation. Past Board work includes World Trade Center Denver, Children Diabetes Foundation, Museum of Contemporary Art, Children's Museum, the Emily Griffith Foundation, American Red Cross-Mile High Chapter. She was also a founding member of Latina Safe House, an organization that provides critical services to Latina survivors of domestic violence and their families.
Marcela is dedicated to making a difference for the causes she holds dearest to her heart.  Among them are: the elevation of her beloved Mexican culture, advancing arts and culture, fairness and equitable treatment for all, upholding and advocating for women's rights, children's rights and human rights, aiding with immigrant and refugee affairs, the protection of endangered species, animal and fauna conservation and many more causes.
Marcela is active in her family's businesses including: DelMar Resources LLC – an energy investment company; Diplomatic Solutions Inc. – a consulting business; and Fair Capital LLC – an international real estate investment and development company where she currently serves as  Vice President and Marketing Director at The Strand in Turks and Caicos Islands.
Marcela was born in Guadalajara, Mexico and holds a Bachelor of Science in Marketing and International Relations from the Universidad del Valle de Atemahac in Mexico. She speaks both English and Spanish with native fluency.   In her private time Marcela enjoys the arts, culture, travel, and exploring the Sea of Cortez and the islands in Turks and Caicos with her husband and beloved dogs.
Marcela is a trusted and admired leader in Colorado and beyond.  She continues to be a beacon of light and mentor to many through her deep desire to form collaborations and foster relationships in her community.
She joined the SCFD board in May 2018. Her second term expires in May 2024.
Suzanne Crawford, Treasurer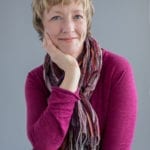 Broomfield County Appointee
Suzanne has been the Chief Executive Officer of the Sister Carmen Community Center, a Family Resource Center in Lafayette, CO since January 2005 and has over 26 years of non-profit and management experience. Originally from Texas, Suzanne has lived in Colorado for 22 years. When not at work, she loves riding her motorcycle, paddle boarding, painting, reading, hiking with her dogs and spending time in Ecuador (her second home). Her second term expires in March 2026.
Jake Zambrano, Secretary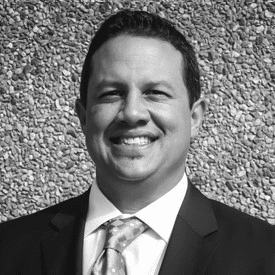 Arapahoe County Appointee
Jake Zambrano has specialized in state government relations, public affairs, grassroots advocacy, and political campaign management for over 15 years. He has represented a number of clients at the Colorado General Assembly including Colorado Mesa University, Medtronic, Boehringer – Ingelheim, Extraction Oil and Gas, Community Financial Services Association, Mile High Racing and Entertainment and the Common Sense Policy Roundtable to name a few. Prior to joining EIS Solutions, Jake was a senior manager with two other firms specializing in lobbying, project management, campaign development and government affairs. His government experience saw him as the Director of Government Affairs for the Colorado Department of Higher Education, and he served previously as the Director of Operations for former Colorado Governor Bill Owens. Over the years, he has also managed governor, congressional, mayoral, and state legislative campaigns across the Rocky Mountain West. He is a graduate of the University of Colorado. He joined the board in February 2018. His second term expires in February 2024.
Gino Greco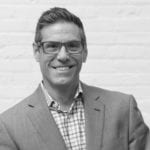 Jefferson County Appointee
Gino Greco is the chief executive officer of the American Red Cross of Colorado and Wyoming. In this role he oversees a humanitarian operation covering Colorado & Wyoming that helps prevent and alleviate human suffering in the face of emergencies through small- and large-scale disaster preparedness and response activities. Prior to joining the Red Cross, Gino served as President & CEO of The Wildlife Experience museum in Douglas County and had a near decade-long tenure at CollegeInvest. Mr. Greco serves on the board of directors of the Colorado Emergency Preparedness Partnership (CEPP) and the Leadership Advisory Council of the Colorado Nonprofit Association. He was appointed by both Governors Owens and Ritter to the CollegeInvest board of directors following his staff tenure, where he served a four-year term culminating as Chair during the organization's sale of its billion-dollar student loan program.  He has also previously held board or leadership positions for the Jefferson County Cultural Council, Denver Metro Chamber Leadership Foundation, Denver Commission on Cultural Affairs, The Children's Museum of Denver, Denver Kids Inc. and the Denver Active 20-30 Children's Foundation. His second term expires September 2025.
Jamie Torres
Denver County Appointee
Council President Jamie Torres took office as the Denver City Council Member representing District 3, Denver's westside, on July 15, 2019. She was elected to serve as Council President on July 18, 2022.
Jamie's roots are directly in the west Denver community where she and her husband currently call home. She is a third-generation Denverite, her grandmother was born in a small house in the Curtis Park neighborhood and grew up in the old Auraria Neighborhood and her grandfather grew up in Sun Valley. Her family moved to Villa Park in the 1960s where Jamie has now lived for over 30 years. It is her home and the community is her inspiration.
Jamie is a community advocate and community connector to her core. Prior to being elected, Jamie spent 18 years in the Human Rights & Community Partnerships Agency (HRCP) in the City and County of Denver where she helped ensure Denver is focused on the civil rights, human rights, and social justice needs of its residents. Jamie was both Deputy Director of the Agency and Director of the Denver Office of Immigrant & Refugee Affairs, an office she started in 2005 because she saw a need for greater immigrant inclusion. Over the years in working for local government, Jamie worked directly on issues of poverty, equity, food insecurity, community and civic engagement, immigrant integration, and approaching innovative ways of direct leadership development in underrepresented communities.
Jamie is committed to representing the incredible community of District 3, advocating for key services and amenities that impact our quality of life, and ensuring the city delivers on its commitment to equity for the good of our collective future. She joined the SCFD Board in July 2021. Her first term expires in July 2024.
Jacki Cooper Melmed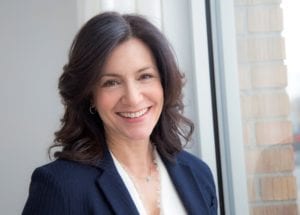 Governor's Appointee
Jacki Cooper Melmed currently serves as Chief Legal Officer for UC Health. Previously, she was Chief Legal Counsel for Governor Jared Polis.  She held the same position for Governor John Hickenlooper from 2015 through 2019.  As a member of the Governor's executive management team, she works closely with the Governor and other executive staff members to manage state government, plan the strategic direction of the administration, and design key initiatives.  She also oversees the Governor's legal team, who advise the Governor, senior staff, and cabinet on a number of legal issues.  Ms. Cooper Melmed's key responsibilities include managing litigation and other legal matters in partnership with the Attorney General, serving as ethics counsel for the administration, overseeing judicial appointments, and representing the Governor on matters ranging from labor relations to criminal justice reform to Indian affairs.  Before working for the state government, Ms. Cooper Melmed practiced law at Shoemaker Ghiselli + Schwartz in Boulder, Colorado and Hogan & Hartson in Denver, Colorado, and served as a law clerk for Colorado Supreme Court Justice Michael Bender.  She attended law school at the University of Colorado, Boulder, where she was Editor-in-Chief of the Colorado Law Review. Ms. Cooper Melmed also holds a master's degree in English Literature and Film from the University of Chicago, and bachelor's degrees in English and French from the University of Michigan. Ms. Cooper Melmed is an avid hiker and skier and enjoys reading, cooking, and spending time with her husband and, when allowed, two adult sons.  She joined the board in July 2021. Her first term expires in July 2024.
Dan Brown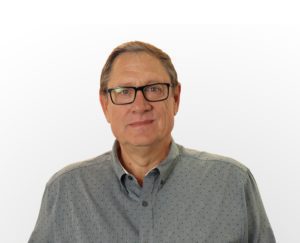 Douglas County Appointee
Dan Brown has been in the mechanical contracting industry for the past 40 years as a mechanical contractor and commercial mechanical equipment sales engineer. Mr. Brown is a third generation Coloradoan that first lived in north Denver in the Chaffee Park area before moving to Bear Valley where he graduated from High School. He earned his Bachelor of Science degree with honors in Business Management from Metropolitan State College of Denver.
Dan moved to Douglas County 25 years ago to raise his family and has stayed there as an active part of the community. Dan was appointed to his first term by the Douglas County Commissioners effective March 1, 2022, through February 28. 2025.
Courtney Ozaki
Governor's Appointee
Courtney Ozaki (she/her) is a third and fourth generation Japanese American cultural connector and creative producer born and raised in Colorado. She is the founder of the Japanese Arts Network (JA-NE) – a national resource for artistic collaboration and connection which provides access to resources and develops programs and platforms that support, advance, and strengthen visibility for Japanese artists and culture in America. As a professional taiko musician with close to 30 years of experience, she has performed across the globe in Dubai, as well as in major cities throughout the United States.
Courtney holds an MFA in Performing Arts Management from Brooklyn College. As a creative producer and project manager she worked in NYC for Joyce Theater Productions with whom she developed and toured new works including Wendy Whelan's Restless Creature. Current producing projects include IKKAI means once:a transplanted pilgrimage, a dance theater installation piece choreographed by Yayoi Kambara, and an original immersive theater production, ZOTTO ぞっと: A Supernatural Folktale. She is also the General Manager for A Marvelous Order, a new opera produced by ADH Theatricals. Other affiliations include the Western Arts Alliance as co-chair of 'Hyphen+Asian', a collective of Asian Pacific Islander community members and allies with a shared interest in advancing API engagement, opportunity, intersectionality, equity, and programming in the performing arts across the West. She is passionate about the melding of ideas and exploration of the intersection and interdependence of arts sectors and cultural communities, and is motivated by the impetus that an inclusive and equitable arts field leads to a more productive and empathetic society.
Courtney joined the Board in September 2022. Her first term expires in May 2024.
Teresa Valerio Parrot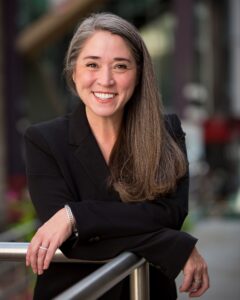 Boulder County Appointee
Teresa often says that while her husband is her true love, her alma mater was her first love. Higher education is her home and she is honored to share stories of its impact. Teresa helps higher education executives truthfully share excellence and genuinely own mistakes, because she knows honesty is present in all sound proactive and crisis outreach. She is known for honesty juxtaposed with optimism; the two combine to provide communications counsel focused on transparent leadership and relationship building.
Teresa is Principal of TVP Communications. She previously served as senior vice president for Widmeyer Communications and vice president for SimpsonScarborough. She counts almost 10 years of service at University of Colorado, including an officer-level appointment as Assistant Secretary of the University.
She is co-host of the Trusted Voices Podcast, and co-editor of Call to Action for Inside Higher Ed.
Teresa earned a bachelor's degree in communications and a master's degree in public administration, both from the University of Colorado. She holds accreditation in public relations from PRSA and is pursuing a doctorate degree from Southern Methodist University.
She lives in Longmont, Colorado, with her husband and dogs. Each year she threatens to become a runner and instead spends her time traveling with her family. Don't get her started on how amazing her college-aged daughter is unless you have a spare hour or two. Or three.
She serves on the board of the Public Relations Society of America, the board of the Scientific and Cultural Facilities District (SCFD), and the board of KUNC public radio and the Colorado Sound. She is a member of the Denver Ballet Guild. She joined the SCFD board in February 2023. Her first term expires in 2026.
Eva Henry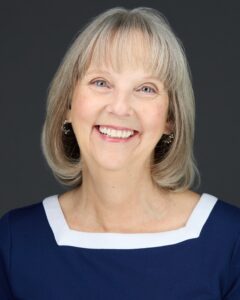 Adams County Appointee
Commissioner Eva Henry grew up in Adams County and raised her children behind the house she grew up in. A lot of those years were as a struggling single mother. Commissioner Henry understands what it takes to put a meal on the table and a roof over a family's head. That's why families that struggle hold a special place in Eva's heart.
In 2007 Commissioner Henry wanted to represent the community that gave her and her children so much so she ran for Thornton City Council. Eva won her first election with over 60% of the vote and won her re-election with 73% of the vote and became Mayor Pro Tem for the city.
In 2012 Eva wanted to do more for the hard-working people of Adams County and decided to run for county commissioner. She won her election and was sworn in January 2013.
Commissioner Eva Henry championed the building of the Pete Mirelez Human Service center, creating a welcoming world class building to help those in need. The new Human Service building left the old Child Welfare building abandoned. Commissioner Henry advocated for the donation of that building to the Maiker Housing Authority for the creation of Caraway, a multi-family, mixed-income affordable housing project that provides housing for families and children who are aging out of foster care.
Commissioner Henry continues to work for environmental justice and advocates for clean air and water. She fought to regulate the gas and oil industry and Adams County became the first county in the state to pass regulations on drilling in 2019. Eva continues her work on environmental issues in the county and speaks on these concerns often.
Eva Henry was part of the negotiation team that created economic opportunities for Denver International Airport and Adams County in 2015. This opportunity will create over 12,000 jobs in twenty years in and around the airport. She also was part of the team that flew to Japan and brought an aerospace company to Colorado Air and Spaceport.
Now serving her third and final term, Commissioner Henry is proud of the progress Adams County has made, from regulating the oil and gas industry to increasing bilingual outreach along with so many other accomplishments. Commissioner Henry hopes her 17 years in local government has made a difference in people's lives.
During Eva's personal time she paints, hikes, travels, and spends time with her beautiful grandchildren.
Commissioner Henry currently serves on the following boards/committees: Airport Coordinating Committee, Colorado Communities of Climate Action, Colorado Counties, Inc., County & Commissioners Acting Together, Governor Polis Transition Team 2018, Maiker Housing Partners, Metro Area County Commissioners, National Association of Counties, Regional Air Quality Control Commission (Governor Appointee), Science & Cultural Facilities District, and the Adams County Opioid Council.
Commissioner Henry joined the SCFD board in September 2023. Her first term expires in 2026.
Our Staff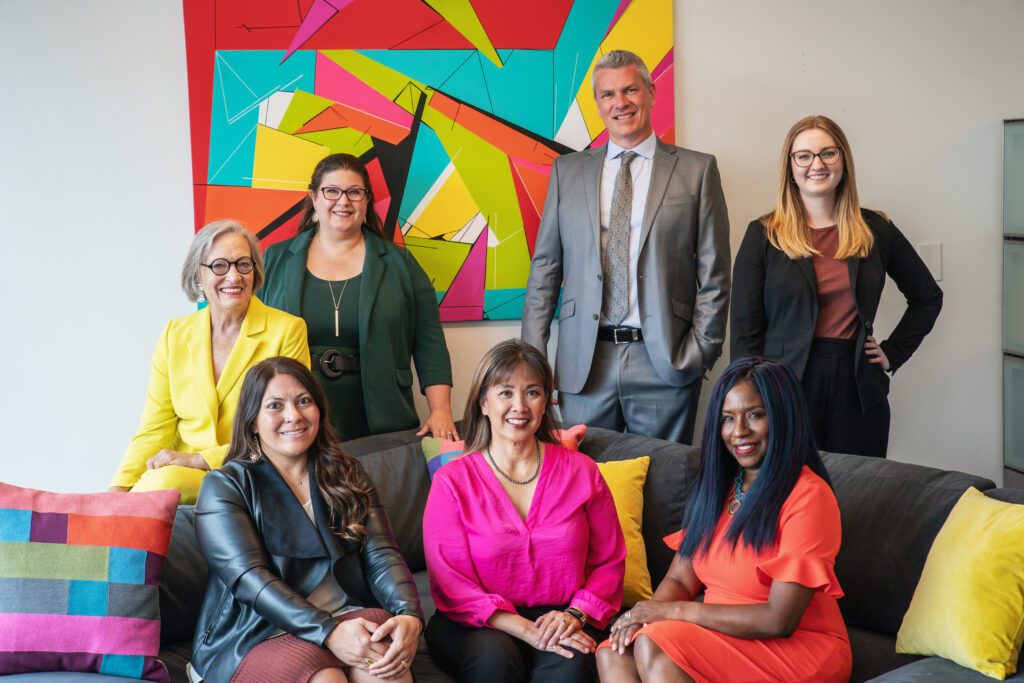 The SCFD staff provides grantmaking support to all seven counties that participate in the SCFD as well as provides training and support for organizations funded by the district and those seeking funding.