January 27, 2020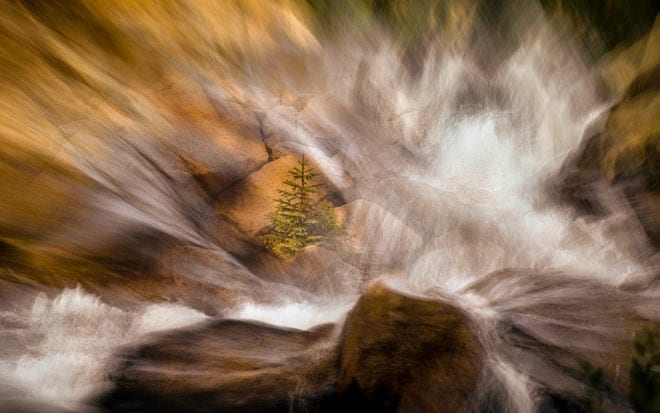 Eve of Transformation by Ray McCoy
The Subjective Lens – Through the Eyes of Veterans features a compelling collection of fine art photography created by 10 Denver-area artists who have served in the U.S. military. This unique exhibition is the culmination of the Colorado Photographic Arts Center's Veterans Workshop Series, a five-month program of advanced photography courses provided to participants free of charge.
Each project is intensely personal, reflecting each artist's inspirations, life experiences, creativity and point of view. For example, Cyprianne Williams writes that her portraits provide a platform for a "chorus of women of color residing in Denver" to share their stories.
Carl Steitz chose to photograph the historic town of Strasburg as a reminder to "look at the beauty just down the street."
In the series "Transformation," Michael Ciavetti looks at the reclamation of trees killed by pine beetles as a metaphor for how military veteran "can transform themselves into new, different forms of beautiful people."
The Veterans Workshop Series is an annual program administered by CPAC and taught by established artists and leaders in Denver's photography community, and was developed in partnership with local veteran-led organizations to offer participants a path to the professional art world.
"As a mentor to the artists throughout this rigorous program, I have seen tremendous growth and development," said CPAC Executive Director Samantha Johnston. "It has been an honor to work closely with them, hear their stories, and see the world though their eyes."