July 1, 2020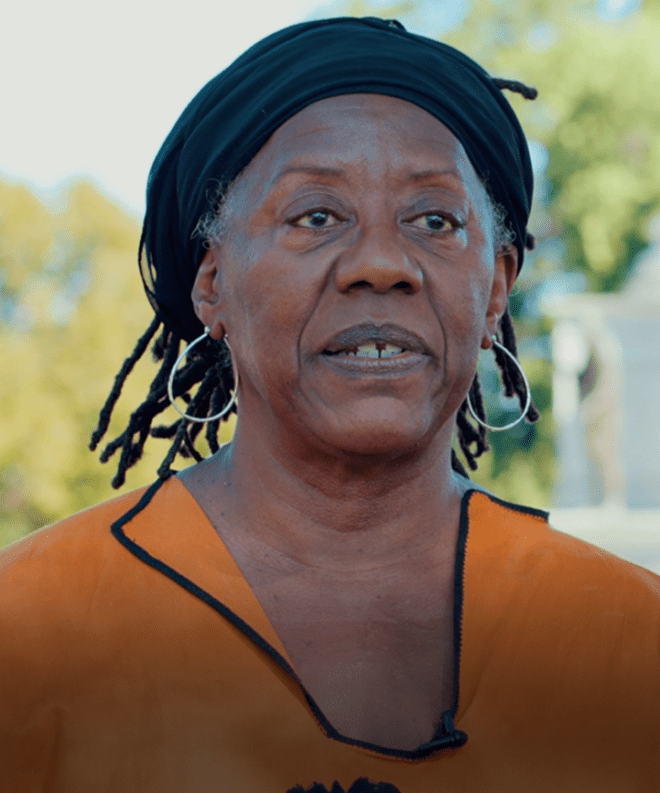 Florence Ayers, executive director of the Colorado Black Arts Festival
Every community needs a connector. That person who makes space where there wasn't space before. Who creates opportunity out of  whole cloth.
For the black arts community, Florence Ayers is one of those people.
Ayers has given more than three decades to creating and producing the Colorado Black Arts Festival, which now stands as an annual opportunity for thousands to gather and see the plethora of talent that exists in black performing artists, musical artists and visual artists. The festival also features rich contributions of African art and culture and, of course, a parade. This year's festival will add a twist to its 34-year history. It will be entirely virtual.
If you ask Ayers if she dedicated this amount of time and effort, really her life's work, to the festival because she herself is an artist, she'll just laugh and tell you she couldn't draw a straight line and singing or dancing on stage has never been something she's considered. Instead, she'll tell you about how she looked across her community in the 1970s and 80s and saw thousands of black artists lacking venues to share their craft and sell their work. That's when Ayers and other members of her family knew they had to act to fill the gap.
"There were so many outstanding black artists just missing out without venues to perform or spaces to show their work. We also knew we had generations of kids growing up not seeing black artists at work, not understanding the value they bring," Ayers said. "We knew we had to change that."
The Colorado Black Arts Festival has changed a lot of what it set out to change. Now tens of thousands of people of every age expect to converge on Denver's City Park to experience live dance and music, purchase visual art, to see the sculpture garden installation, to eat food and to celebrate the breadth in scope of black arts and culture.
But Ayers will be the first one to tell you that this year's festival will be a real challenge. The plan is to move most of the content people would see in person to a virtual format where artists will exhibit and perform in a digital space. Attendees will still be able to purchase art from visual artists as well as meet them and learn more about their work and motivation. Performing artists will also be there singing jazz, and soul and R&B. In fact, Ayers and her team have figured out how to bring the festival digitally in almost every area but one.
"Oh, the food. We have so many amazing chefs in our community that we love to spotlight each year. But with the production demands getting the artists online, we just couldn't figure out how to take on the food as well," said Ayers. "But what we haven't been able to do with food, I think we've made up for in the depth to which people who attend will be able to engage with artists. That has always been the heart and soul of what we are about at the festival."
Attend this year's virtual Colorado Black Arts Festival
August 7 through August 9
Visit the Colorado Black Arts Festival website for a detailed rundown of events.
You can see a past Colorado Black Arts Festival.