September 15, 2021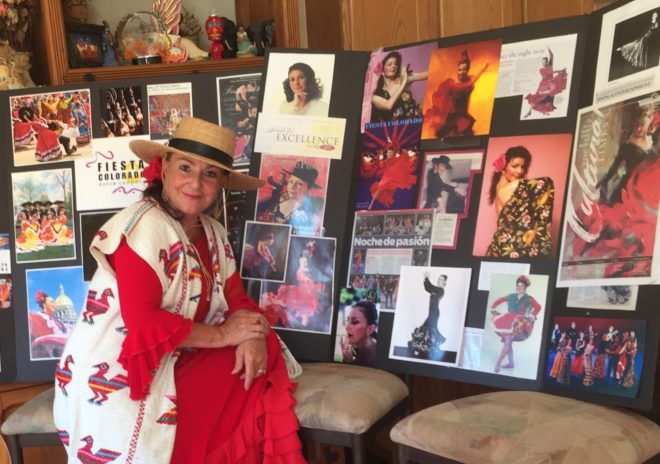 Jeanette Trujillo-Lucero
In the Hispanic, Latino, Chicano, Latinx community there isn't always agreement on self-identifiers. Applying just one broad brush moniker can quickly wipe out thousands of years of ancestral tradition, rich and varied national histories and each individual's journey. Allow the individual to paint their own portrait of how they stand in their community and the world. But in their arts and culture community, there is a point of steady agreement, acknowledged for decades: Art and culture from the Spanish-speaking world deserves a larger seat at the table and deeper recognition across a broader spectrum of Colorado and national institutions.
Common to the community and its arts and culture writ large is a shared struggle to ensure their artforms are seen and heard and acknowledged.  Like many communities of color who operate outside the European artistic tradition, the fight for visibility and acknowledgement has been a long road. But in the Denver metro area there has been a clear and ever-growing focus on developing both institutions to showcase that art and culture as well as a mentoring of younger generations to ensure these institutions and the art they showcase survive and thrive. Efforts have produced community museums, dance troops, visual artists among other creatives and has steadily fostered a larger community that is prepared to support those artists with their entertainment dollars and their time.
Dozens of artists, activists and educators from the community have worked toward this common goal for decades. Their progress has been hard won, but substantial, creating some of the longest-standing institutions of their kind in the country. Here are the stories of two long-time champions of those efforts.
Maruca Salazar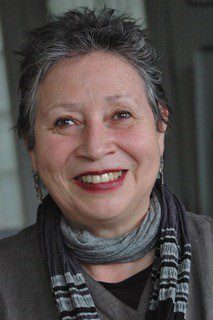 Maruca Salazar considers herself an "honorary" Chicano.
After immigrating from Mexico, she married a Denver filmmaker and photographer, Daniel, who came from four generations of Denver Northsiders. A mere 46 years later, she is after a full career as a middle school bilingual teacher and an artist as well as an award-winning museum director, considered a foundational contributor to the growth and success of the Latino arts and cultural scene here and nationally. For nearly a decade she led Museo de las Americas, one of only a handful of community museums in the country. In that role, she changed the trajectory of Hispanic, Chicano, Latino, Latina and Latinx artists and carved a meaningful space to hold the multitude of arts and cultural offerings from the diaspora.
But things weren't always that way.
In the 1960s and 1970s, art lovers would have been hard pressed to see the art Salazar, her husband and thousands like them made and championed. At the time, the work was considered folk art and relegated to a lesser position not considered "serious."
"We had artists all over the place. They were producing important work. But they were not being acknowledged by the big institutions. They were being told, 'Your work is very folky,'" she recalled. "You should take it to Writers Square. Which at the time was home to the only gallery dedicated to Chicano and Latino art. One gallery and dozens and dozens of world class artists."
Salazar began her role urging a greater acknowledgment of arts and culture from all traditions as a third-grade classroom teacher for Denver Public Schools. Hired by the district as one of 350 bilingual teachers ordered by the Brown v. Brown decision by the U.S. Supreme Court, Salazar saw the lasting impacts of forced assimilation. While she worked during the week to incorporate more diverse curriculum including arts in her classroom and advocate for it at the district level, she joined hundreds in her community in the streets in protest.
The Chicano movement reshaped Denver and surrounding cities, forcing open more institutions and opportunities for Hispanic, Latino and Chicano creatives and laying the seeds for new galleries, museums, theater troops and dancers while it also rebuilt and reinvigorated whole neighborhoods. Salazar and others worked to found the Chicano Humanities and Arts Council, which developed early advocacy and gallery space for artists from the community. Eventually, Salazar was offered the opportunity to take her passion for inclusion in education to the administrative level of Denver Public Schools, serving as the district's Arts Administrator and infusing her belief that arts and culture are a binding agent necessary for a full education in schools across the district.
Then came the opportunity to head Museo de las Americas, becoming only its third director. Immediately, she expanded its offerings to more fully include both local artists and younger local artists. She found space for graffiti art alongside more traditional visual representations.
"If you are talking to a 69-year-old woman like me, it all needs to move forward faster, this inclusion and accessibility. It is taking so much time for me. People don't get the memo. Sometimes people see the change, but they are afraid. When I search for change, I search for the change that betters all people," she said. "But for the new generation, I know it is the beginning. My main message has always been that we artists of color, women, queer, need to be given the opportunity to showcase what we are capable of doing. We are capable of running major institutions. We are capable of shows that will influence our entire community. The change is coming and it might not be cozy and comfy for everyone, but it is coming."
Jeanette Trujillo-Lucero
Jeanette's voice waivers just a little as she recounts a video she recently received from a mother of one of her young students. The video showed the small child intently engaged in Mexican dance at the instruction of Jeanette over a recent video conference. It was the young girl's first time dancing.
Jeanette is nationally recognized as an icon in Spanish and Mexican dance. She is a "Living Legend of Dance in the State of Colorado" awarded by the University of Denver Dance Archive Library. She is also the founder and director of the Fiesta Colorado Dance Company. For 40 years she has been dedicated to excellence in the art form. But the video of the little girl is what captures Jeanette's heart.
"I am known to be a continuing link between the generations. I consider myself the seed for learning. I've continued sharing my experience and knowledge throughout the last 40 years," she said. "It is a joy to see how it affects young people's lives and to see them start with their first steps to becoming, possibly, one of the best dancers in the world. It takes love, devotion and lots of practice. I must say that, I am proud of my work."
In the metropolitan area full of creatives, Jeanette's contributions have not gone unnoticed. She is a two-time winner of the Denver Mayor's Award for Excellence in the Arts and Culture. And she along with Fiesta Colorado are regularly requested performers across the state and the southwest.
While she has traveled the world with her dance, Jeanette keeps the ambitions of her work with her dance troop deeply rooted in community service.
"Fiesta Colorado has been mainly a Colorado Company and has provided a central point when people come to Colorado for family. They come to find us to feel at home in Denver," she said.
For a long time, over 50 years, many great dance artists have come to Denver to the share their Hispanic cultural traditions. Today, there are many fine professional artists in the field based in Colorado. The dance form is really a complicated and is a highly specialized and technical art form for both dance movement and music. Although, Jeanette's performances are appreciated and enjoyed, she feels that they have not always been artistically recognized as a highly-elevated dance form when compared to other styles of dance like ballet and modern dance. It takes a lifetime of training to learn this style of dance.
"It is time for the professional performers and groups, who specialize in Spanish and Mexican dance, to be highlighted and acknowledge as the true and authentic examples of the Hispanic culture," Jeanette said. "Today, there is even a stronger need for our community representation as the cultural climate of Denver is changing.  It is important to find the richness and the diversity of one of the root cultures of Colorado."
Her persistence paid off. Today, she has helped to place Spanish and Mexican dance in front of symphony-goers through regular performances with the Colorado Symphony Orchestra. This fall, The University of Denver's Newman Center will present Fiesta Colorado in a stand-alone performance. During the pandemic shutdown of classrooms across Colorado, her work along with the Mexican Cultural Center and the Colorado Symphony went out to students in the form of Latin Beats Concerts, the Lift Every Voice Diversity Concerts and the annual Levitt Pavilion Fiesta Concert. She was recently honored with the Colorado Business Committee for the Art's Lifetime Leadership Award. In the coming year she will be honored with the "Madrina of Dance Arts" award and will officially be honored as an inspirational woman of the earth a "Corn Mother."
Jeanette also makes a point to walk the walk. With rightful credit for launching hundreds of dance careers from Colorado to the national stage as well notable independent dance companies, she did something even she finds a little astonishing. She went back to school herself. During the pandemic shutdowns, she opted to return to college and get her certificate in non-profit management through a scholarship sponsored by Red Rocks Community College and the SCFD, applying her devotion to other people's learning to herself.
"Now I'm training myself again in new ways, that I hope will make me even better at my life's work," she said.
Jeanette is quick to point out the intense work and sacrifice needed to be a creative and successful in her field of expertise.
"All artists work much harder that you can imagine. It is a full-time job in non-profit business and community relationships," Jeanette said. "I am thankful to all of those people who have supported my work in Denver."